You are WELCOME here.
There are several organizations that may say 'welcome.' At Pathways, we are sincere in our welcoming of all people. In this community, we come from all walks of life, all belief systems, all races and ethnicities, all genders and gender identities, all sexual orientations, all ages, all socioeconomic statuses, and the like. We are different because we do not discriminate and we begin this lesson with our children in religious education classes.
October Inquirer's Class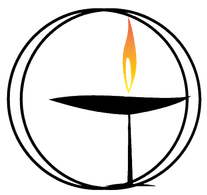 Sunday, October 22 - Inquirer's Class
Are you thinking of becoming a member of Pathways? Are you curious about Pathways and UU? Come to our next Inquirer's Class on
Sunday, October 22
, at
11:30
and find out what we're all about! If you are a newcomer at Pathways, watch your email. If interested, contact Marge Stockton at
mlstockton2@verizon.net
. The class lasts only about an hour and is held several times a year, so if you can't make this class, you can attend another later this year.
---

EXPLORE. SEEK. FIND.
Learn more about Pathways UU
New to Unitarian Universalism?
Watch this video as a primer. You can also learn more about our Faith at
www.uua.org
. You can also
read this PDF
"100 Questions that Non-Members Ask About Unitarian Universalism."