Pathways Weekly October 6 – October 16, 2016

PATHWAYS WEEKLY NEWSLETTER
Location: 481 W. Harwood Rd., Hurst, TX 76054
Village Plaza shopping center, corner of W. Harwood and Hurstview
We are located in the green building in the far east corner next Dino's Pizzeria.
817-803-5941 – office@pathwaysuu.org
Pathways Calendar:  October 6 – October 16
Thurs. Oct 6
2:00 p.m.
    Pathways Women's Book Group

      Sun. Oct. 9

9:00 a.m.10:00 a.m.

10:15 a.m.

11:00 a.m.

11:30 a.m.

Choir Practice (drop-ins welcome)

Common Ground: John Beckett:
"The Two Obligations of Good Religion"

Children's RE:  Jelly Bean Story and Activity

Coffee & Conversation

Board Meeting
Adult Discussion Groups:
On My Path
TED Talks

Mon. Oct. 10

      7:00 p.m.
    Metamorphosis Mindfulness Meditation Sangha

Wed. Oct. 12

      7:00 p.m.
Pathways Meditation & Dharma Study Group
Sun. Oct. 16
9:00 a.m.10:00 a.m.

10:15 a.m.

11:00 a.m.

11:30 a.m.

Choir Practice

Common Ground: Wellspring
"Unitarian Universalist Spiritual Development"

Children's RE: Windows & Mirrors:
Starting our Windows/Mirrors Panels

Coffee and Conversation
   

Adult Discussion Groups
On My Path
Harried Reasoners
Monthly Theme for October – Conscience & Democracy
This Sunday, Oct. 9 
1

0:00 a.m.

 Common Ground: John Beckett "The Two Obligations of Good Religion"
Why do we gather as a church? Some of us are looking outward, trying to make the world a better place. Some are looking inward, exploring spiritual growth and the Big Questions of Life. A good religion makes room for both.
As our UU movement continues to grow, how can we heal the world and heal ourselves? How can we feed others and remember that we need to eat too?
10:15 a.m.

 Children's RE: Jelly Bean Story
11:00 a.m.

 Coffee & Conversation
11:30 a.m. Adult Discussion Groups – On My Path & TED Talk
On My Path (Meeting Room #2)
The path to spiritual richness requires both inward and outward work. Enrich your journey in the company of others as we explore our connection to the divine. Newcomers are always welcome.
TED Talk & Discussion (Sanctuary)
We Can Fight Terror Without Sacrificing Our Rights
Can we fight terror without destroying democracy? Internet freedom activist Rebecca MacKinnon thinks that we'll lose the battle against extremism and demagoguery if we censor the internet and press. In this critical talk, she calls for a doubling-down on strong encryption and appeals to governments to better protect, not silence, the journalists and activists fighting against extremists.
Children's Religious Education – Special Requests!
large cardboard panels or boxes
Sheets of Mylar in several colors, shiny gift wrap, aluminum foil, and other reflective papers
Scraps of fabric+
Stick-on sequins, a hole-puncher, ribbon
A variety of family-friendly magazines to cut up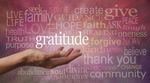 GRATITUDE
Thanks to all who donated to the League of Women Voters, Pathways Outreach recipient for July, August and September.  Your generous donations totalled  $1,000 – the most we've ever donated to an outreach recipient.Thanks also to all who have linked their Kroger card to Pathways.  Pathways just received $60 from Krogers!  See the fundraising section below for how to join in on this easy way to help Pathways!
Come One, Come All: Opportunities for Growth, Fellowship, and Friendship 
Substitute Assistant Teachers Needed
We need some folks who are willing to occasionally serve as substitute assistant teachers for our religious education classes. Our current assistant teachers are often parents with young families and very busy schedules.
No experience necessary – you just need to like working with children!
Contact Marissa Broome at marissaabroome@gmail.com or 214-535-1820 if you can offer this great service on occasion.
Election Pollworkers Needed 
Election Day is Tuesday, November 8.  We have room for additional workers on our team for partial or full day.  If you're interested, please contact Claudia Yeager-Smith. You must be a registered voter in Tarrant County to serve.  Training is available.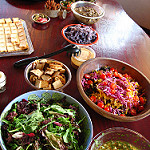 Sunday, October 30, 5th Sunday Potluck & Congregational Meeting
All are welcome as we continue our new Pathways Tradition (5th Sundays Potluck).
We will eat after our Common Ground service. Then our Congregational Meeting will take place around 12:00. We will be presenting our amended bylaws for membership approval.(Please note that the amendments are indicated by red text). 
Please follow this link to view the amended bylaws:  https://drive.google.com/open?id=0B81Cy4QBWobQWVl3Tlcybk40Q1k
Upcoming Events & Activities
Sunday, Oct. 9, 4:00 – 6:00 p.m.
North DFW Broader Horizons Book Club
North DFW Broader Horizons Book Club is a diverse group of 20 – 25 members that reads a different genre/theme each month. Please join us. Here's a link to our meetup website: http://www.meetup.com/North-DFW-Broader-Horizons-Book-Club/
Monday and Wednesday Meditation Groups
http://pathwaysuu.org/meditation/
Thursday, October 6, 2:00 p.m.  Pathways Women's Book Group 


For the month of October (6th and 20th) the Pathways Women's Book Group will be reading The Girl on the Train by Paula Hawkins. The book group meets 1st and 3rd Thursdays of each month at 2:00 pm at Pathways. Newcomers are always welcome.
Thursday, October 13, 7:00 p.m
Pathways Children's Religious Education Calendar Planning Session (Sanctuary)
This meeting will be our first meeting to determine the special events, services, and other activities that our children's religious education program will be doing this school year. Please come join us to brainstorm and fill our calendar with events that will enrich our community. If you want to make a suggestion to add to our agenda for that evening, please send no later than Wed. Oct. 12th to Marissa at marissaabroome@gmail.com
Next Sunday, October 16th
10:00 a.m. Common Ground: "Wellspring – Unitarian Universalist Spiritual Development"
"What will you do with this one wild and precious life?" asks the poet Mary Oliver. UU Wellspring™ is a 10-month program of distinctly Unitarian Universalist spiritual development designed to help participants answer that provocative question. Begun in 2005, the program celebrates the depth and breadth of our rich religious tradition.  Join us to learn about this program from current Pathways participants.
10:15 a.m. Children's RE:  Windows/Mirrors Panels Activity
11:00 a.m.

 Coffee & Conversation
11:30 a.m.  Adult Discussion Groups – Harried Reasoners and On My Path
Quarterly Outreach
The Quarterly Outreach Recipient for October, November, and December is NEED (North East Emergency Distribution). 
NEED is a community supported non-profit agency whose primary mission is to provide short-term emergency assistance of food, clothing and financial support to families in our church neighborhood who are in transition to Food Stamps or other governmental support. They also provide ongoing supplemental support to the elderly and the handicapped.
Under the leadership of the Harried Reasoners, Pathways has been providing volunteer service to NEED on a monthly basis since November 2012. Additionally, Pathways collects and delivers edibles, toiletries and other requested items on an ongoing basis in the red bin in the foyer.
On Going Outreach
NEED Volunteers Monthly on the 4th Friday
Pathways members volunteer their time at NEED. See or contact Stan Roskoski at sjroskoski@yahoo.com for details.
NEED is currently seriously in need of the following items:
Rotel tomatoes
Canned refried beans
Canned peas
Canned fruit
Crackers
Cornbread mix
Jell-O & Pudding mix
Deodorant
Sanitary supplies
Bath soap
Dishwashing Liquid**
Small plastic bottles
Fresh sturdy produce
Thanks to all for your generous contributions and help!
Fundraising for Pathways
4 Easy and Painless Ways to Contribute Financially to Pathways.
 (1) iGive.com – Online Searching & Shopping
            (2) Your Employer's Matching Program
Contact Claudia Yeager-Smith honeygirlmom@yahoo.com for iGive & Employer Match
            (3) Kroger Community Rewards Program 
To sign up, you need:
A Kroger Plus Card
Go to //www.kroger.com/account/enrollCommunityRewardsNow  then sign in or create an account
Link your Kroger Plus Card to
Pathways Unitarian Universalist Church (#1732)   
            (4) Tom Thumb Good Neighbor Program
Contact Ruby Hill hoopbab@hotmail.com
New Deadline for ALL Announcements:
Tuesday, 8:00 p.m.
Send all information for the Weekly, the Bulletin, & Sunday Morning Announcements to: Announcements@PathwaysUU.org
Pathways Contacts
This week's Pathways Weekly Volunteer: Sandy Moore