Pathways Weekly Jan 12 – 22, 2017

PATHWAYS WEEKLY NEWSLETTER
Location: 481 W. Harwood Rd., Hurst, TX 76054
Village Plaza shopping center, corner of W. Harwood and Hurstview
We are located in the green building in the far east corner next Dino's Pizzeria.
817-803-5941 – office@pathwaysuu.org
Pathways Calendar: Jan. 12 – Jan. 22, 2017

Sun. Jan. 15

      9:15 a.m.

11:00 a.m.

11:30 a.m.

    Choir Practice (drop-ins welcome)

    


Common Ground:  Kristin Robertson, "Walking the Camino de
Santiago: a Spiritual Pilgrimage."

Children's RE: Martin Luther King Jr. activity
Coffee & Conversation

Adult Discussion Groups
On My Path
Harried Reasoners

Mon. Jan. 16

      7:00 p.m.
    Metamorphosis Mindfulness Meditation Sangha
 Wed. Jan. 18
      7:00 p.m.
    Pathways Meditation & Dharma Study Group
Thurs. Jan. 19
      2:00 p.m.
    Pathways Women's Book Group
Sun. Jan. 22
      9:15 a.m.

10:00 a.m.

10:15 a.m.

11:00 a.m.

11:30 a.m.

     Choir Practice

Common Ground:  Donna Hoffman:
"Honoring Your Sacred Story"
New Member Ceremony 

Children's RE:Begin the Tool Box of Faith curriculum

Coffee and Conversation

Adult Discussion Groups
On My Path
Harried Reasoners
Monthly Theme for January: SPIRITUAL GROWTH
This Sunday, Jan. 15
10:00 a.m. Common Ground: 
Kristin Robertson: "Walking the Camino de Santiago: a Spiritual Pilgrimage."
Pilgrims have walked the Camino de Santiago in Northern Spain for centuries to deepen their connection to God and to experience adventure. Kristin walked the Camino in 2015 with her daughter Becca. Kristin will share pictures, stories and music from her experience.
10:15 a.m. Children's RE: Martin Luther King Jr. Activity11:00 a.m. Coffee and Conversation
11:30 a.m.  Adult Discussion Groups
Harried Reasoners "Pathways Common Read" and Discussion of UUA Statement of Conscience "Escalating Inequality"
The Harried Reasoners will be discussing Hillbilly Elegy by J. D. Vance. In addition, we will begin the process leading to the submission of an official input to the UUA's document on "Escalating Inequality." We will get an introduction on January 15th and develop input on the 22nd.  Then we will vote on the wording at the potluck on the 29th so that we can send in our submission by the Feb.1st deadline. Please get a copy from the Harried Reasoners or follow the link on Facebook at either Harried Reasoners. Also, you can follow this link to read the draft http://www.uua.org/economic/escalatinginequality/escalating-inequality.
On My Path 
Join us as we explore our individual paths of spirituality. All are welcome.
GRATITUDE
Thanks to Marty Kusmierski for starting up our Circle Dinners this year, a prime opportunity for fellowship and fun.
Community Service Opportunities 2017
Saturday Jan. 14 – Martin Luther King Jr. Pathways Service Activity
Celebrate Martin Luther King Jr. Day with a day of service to seniors in our community. Mid-Cities Care Corp keeps a list of seniors who need a little extra help to stay in their homes. Jobs range from lawn and shrub care to minor inside repairs. Families are welcome. Contact Stan Roskoski 817-741-8283.
Thursday Jan. 26 – Tarrant County Homeless Count – 8:00 p.m. to 1:00 a.m.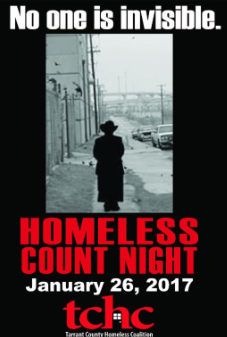 TCHC (Tarrant County Homeless Coalition) is seeking 500 Volunteers to help count and survey unsheltered homeless persons who live on the streets, camps and in vehicles within Tarrant and Parker County.  Training will be provided. This a long standing Pathways tradition. We will carpool to the Shelter where teams of 3-5 people will be formed and areas to survey will be assigned. Pathways contact: Annette Briggs at 817-707-9686 or annettebriggs424@yahoo.com  
Come One, Come All: Opportunities for Growth, Fellowship, and Friendship

Saturday Jan. 14 – Circle Dinners Return 
The fondest memories are made gathered around the dinner table. All Pathways people ought to attend the January 14th circle dinner because it is the best way to get to know each other. If you think you have to host to attend, rethink it. You don't ever have to host a circle dinner to attend one!  There are lots of people who want to host and some who don't want to host. All are welcome. We want you to attend so it works out well for all of us! Only you can make circle dinners a successful Pathways monthly event. Ask anyone who has ever attended a circle dinner and you'll hear great things about how much fun it is and how nice it is to get to know someone who you have maybe only said just hello to in the past. If you would like to attend or host a circle dinner on Saturday, January 14, email martykusmierski@sbcglobal.net now. Don't miss out. We want YOU to attend!
Circle these dates for 2017 Circle Dinners
January 14, February 11, March 11, April 8, May 13, June 10, July 8, August 12, September 9, October 14, November 11, December 9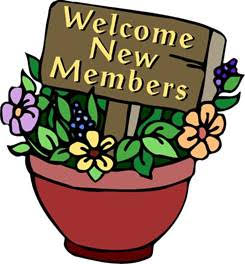 Sunday Jan. 22 – New Member Ceremony
We will hold a New Member Ceremony to welcome new members of our congregation during our Common Ground service. If you have attended an Inquirer's Class in the past and wish to become a member at this time, please contact Marge Stockton at mlstockton2@verizon.net. The only preparation needed is to be present on that morning.
Tuesdays Jan. 24 and Jan. 31 – Pathways Arts Collaborative
Come join us! 1:00 – 3:00 pm. We will be quilting and finishing up our altar cloths and podium hangings. Also we will be discussing ideas on lighting and starting other wall hangings (for the side of the sanctuary) in February. Saturday date is Feb. 4th. Just drop in or contact Nancy Miller (nancymiller2@verizon.net) or Beth Cusack (beth.cusack@gmail.com) if you have questions.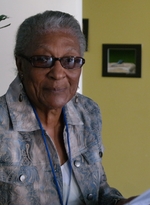 Saturday Jan. 28 – NTUUC Awards Luncheon
Our own Ruby Hill is recognized as one of the five volunteers of the year across the district
January 28rd, 2017 (Social 12:30 and Lunch at 1:00) Unitarian Universalist Church of Oak Cliff
Our featured speaker will be Rev. Nathan Ryan, Assistant Minister at the Unitarian Church of Baton Rouge.
Tickets for students and seniors is $12.00; All other tickets are $20.00
We are introducing a "pay it forward" option this year!
Would you like to help foster new generations of leadership? Purchase an extra ticket (or two!) for NTUUC officers to present to a deserving youth/young adult (only six tickets have been donated as of today across the district according to NTUUC)
OR 
Contact your NTUUC Rep Beth Cusack (beth.cusack@gmail.com) no later than Friday, Jan. 20th if you don't want to buy a ticket online
Sunday Jan. 29 – 5th Sunday Potluck
Join us for the fun, food, and fellowship right after the service! We will celebrate our new members, our volunteers, and our district award recipient Ruby Hill. We will also be voting on our congregational input to the UUA for its Statement of Conscience "Escalating Inequality" (see note above for link and info)
The following is a recommendation for what to bring to the potluck, by last name:
A-F   Side Dish or Beverages
G-L   Dessert
M-R  Appetizer/Snack
S-Z   Main Course
Saturday Mar. 11 – 3rd Annual Small Congregations Conference – Red River UU Church 
Looking for Pathways representatives!
Check out this link https://docs.google.com/forms/d/e/1FAIpQLSd5lWj7ahZrJpIcRVOVPIyyQgQVEPNkdMq21TvFxIbyZ6lNXg/viewform?c=0&w=1
and/or contact NTUUC representative Beth Cusack (beth.cusack@gmail.com) for more info.
Regularly Scheduled Events & Activities
Monday and Wednesday Meditation Groups
http://pathwaysuu.org/meditation/
Thursday, Jan. 19 at 2:00 p.m. Pathways Women's Book Group 
The Pathway Women's Book Group meets the 1st and 3rd Thursday of each month at 2:00 p.m. For the month of January the group will also be reading and discussing Hillbilly Elegy by J. D. Vance.
Next Sunday, January 22, 2017 
10:00 a.m. Common Ground:  Donna Hoffman: "Honoring Your Sacred Story" 
Donna Hoffman will introduce us to the possibility of finding our greatest source of wisdom within our individual life stories. Donna will share insights she has learned on her spiritual path, and she will offer us information about how to pursue our journey of personal reflection and spiritual exploration.
Donna is a spiritual director, retreat and workshop leader, educator and artist. Donna lives in Keller with her husband, John. Together, they have two adult children. Donna's work is dedicated to empowering people to know the Truth of their inherent worth and beauty. She is a sought-after companion on the journey of personal reflection and spiritual exploration.
Donna loves to share the joy of creative expression by offering a variety of workshops and creative prayer practice gatherings.
10:00 a.m. New Member Ceremony during Common Ground Service
We will hold a New Member Ceremony to welcome new members of our congregation during our Common Ground service. If you have attended an Inquirer's Class in the past and wish to become a member at this time, please contact Marge Stockton at mlstockton2@verizon.net. The only preparation needed is to be present on that morning.
10:15 a.m.  Children's RE: Starting Toolbox of Faith
11:00 a.m.  Coffee and Conversation
11:30 a.m.  Adult Discussion Groups
On My Path
Harried Reasoners (special consecutive meeting see above note for Sun. Jan. 15th)
Quarterly Outreach
The Quarterly Outreach Recipient for January, February, and March is Camp Quest Texas (a 501-C-3) where our own Marissa Broome worked as a camp counselor last summer.
.
The original Camp Quest was first held in 1996, the idea originating with Edwin Kagin. From 1996 until 2002 Camp Quest was operated by the Free Inquiry Group, Inc. (FIG) of Cincinnati and Northern Kentucky. Since that time it has been operated by Camp Quest, Inc., an independent 501(c)(3) educational non-profit.
Camp Quest Texas was founded in August of 2009 with the first Camp Quest Texas day camp. It was expanded to a weeklong residential camp in the summer of 2010, and continues this year!
The purpose of Camp Quest is to provide children of freethinking parents a residential summer camp dedicated to improving the human condition through rational inquiry, critical and creative thinking, scientific method, self-respect, ethics, competency, democracy, free speech, and the separation of religion and government guaranteed by the Constitution of the United States.
Ongoing Outreach
NEED – North East Emergency Distribution
NEED is a community supported, non-profit agency whose primary mission is to provide short-term emergency assistance of food, clothing, and financial support to families in our church neighborhood who are in transition to SNAP (formerly food stamps) or other governmental support. This organization also provides ongoing supplemental support to the elderly and handicapped.
Pathways members volunteer their time at NEED every fourth Friday in the month. See or contact Stan Roskoski at sjroskoski@yahoo.com for details.
Suggested items that are frequently in low supply at NEED:
Rotel tomatoes

Canned refried beans

Canned fruit

Deodorant

Sanitary supplies

Dishwashing liquid
Thanks to all for your generous contributions and help!
Fundraising for Pathways
Free Money supporters, please note: If you did not re-register your Kroger card in August or since, please do so as soon as possible.

Pathways CR Code is 17328
4 Easy and Painless Ways to Contribute Financially to Pathways.
(1) iGive.com – Online Searching & Shopping
(2) Your Employer's Matching Program
Contact Claudia Yeager-Smith honeygirlmom@yahoo.com for iGive & Employer Match
(3) Kroger Community Rewards Program 
To sign up, you need:
A Kroger Plus Card
Go to //www.kroger.com/account/enrollCommunityRewardsNow  then sign in or create an account
Link your Kroger Plus Card to
Pathways Unitarian Universalist Church (#1732)
(4) Tom Thumb Good Neighbor Program
Contact Ruby Hill hoopbab@hotmail.com
New Deadline for ALL Announcements:
 Tuesday 8:00 p.m.
Send all information for the Weekly, the Bulletin, & Sunday Morning Announcements to: Announcements@PathwaysUU.org
Pathways Contacts
This week's Pathways Weekly Volunteer: Beth Cusack