Pathways Weekly June 30 – July 10, 2016

PATHWAYS WEEKLY NEWSLETTER
Location: 481 W. Harwood Rd., Hurst, TX 76054
Village Plaza shopping center, corner of W. Harwood and Hurstview.
We are located in the green building in the far east corner next Dino's Pizzeria.
ffice
Pathways Calendar: June 30 – July 10
Sun. Jul 3 9:00 a.m. 10:00 a.m. 10:15 a.m.11:00 a.m. 11:30 a.m. Choir Practice (drop-ins welcome) Common Ground: Streamed Service Live from UU General Assembly in Columbus, OhioChildren's RE: Highlights from the Christian Bible & Craft Coffee & Conversation Adult Discussion Groups: Harried Reasoners On My Path Mon. Jul. 4 7:00 p.m. Metamorphosis Mindfulness Meditation Sangha Tues. Jul 5 1:00 p.m. Pathways Arts Collaborative (NEW!!!!) Wed. Jul. 6 7:00 p.m. Pathways Meditation & Dharma Study Group Thurs. Jul 7 2:00 p.m. Women's Book Club Sun. Jul. 10 10:00 a.m.10:15 a.m. Common Ground: Kim Gideon "The Healing Power Nature Children's RE: Dreamcatchers – Honoring a Native American Tradition
Monthly Theme for July: Transcendentalism
This Sunday, July 3
10:00 a.m. Common Ground: Streamed Service Live from UU General Assembly in Columbus,
Ohio
10:15 a.m. Children's RE: Highlights from the Christian Bible & Craft
11:00 a.m. Coffee & Conversation
11:30 a.m.
Harried Reasoners (Sanctuary)
The Harried Reasoners continues its discussion of voter registration and education.
On My Path (Meeting Room #2)
The path to spiritual richness requires both inward work, connecting to the spirit of life and love within us, and outward work, connecting to that same spirit in others. Deepen and enrich your journey in the company of other pilgrims as we explore our connection to the divine. Newcomers are always welcome.
Gratitude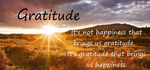 A special thanks to Beth Cusak and Nancy Miller for introducing, coordinating, and implementing the idea of the Pathways Arts Collaborative. This is another example of how Pathways members' initiative engage our curiosity, interests and talents and encourage friendships and growth through innovative interactions.
Come One, Come All: Opportunities for Growth, Fellowship, and Friendship
Upcoming Events & Activities
Monday, July 4, 7:00 p.m. – 9:00 p.m.
Metamorphosis Mindfulness Meditation Sangha (Sanctuary)
This is a community of practitioners inspired by the tradition of Zen Master Thich Nhat Hanh. By practicing together, mindfulness becomes more solid, relaxed and joyful. This group welcomes everyone who wishes to learn the art of meditation and mindful living.
Tuesday, July 5, 1:00 p.m. – 3:00 p.m.
Pathways Arts Collaborative (Sanctuary)

1st Planning Meeting!
Explore your creative side! This small group will give you a chance to expand your creativity and to collaborate on making banners and other fiber art works expressing UU values to display in our church. If you have sewing, quilting, art, design, or crafting experience, or if you'd like to learn, we invite you to join us.
For more information please contact Nancy Miller nancymiller or Beth Cusack beth.cusack
Wednesday, July 6, 7:00 p.m. – 9:00 p.m.
Pathways Meditation & Dharma Study Group (Sanctuary)
Current Series: Heart Treasure of the Enlightened One
Pathways is pleased to host Meditation and Discussion sessions facilitated by the Ven Tashi Nyima, a Tibetan Buddhist Monk. Each session is a stand-alone class. All are welcome. Talks on Training the Mind are here. Talks on The 16 Guidelines to Happiness are here.
Thursday, July 7, 2:00 p.m.
Pathways Women's Book Group (Meeting Room #2)
The book selection for July is Mind Hunter: Inside the FBI's Serial Crime Unit by John Douglas & Mark Olshaker. The author (Douglas) explains how he came to be a criminal profiler for the FBI and the adventures his career has brought. The book group meets 1st and 3rd Thursdays of each month at 2:00 pm at Pathways. All are welcome.
Next Sunday, July 10
10:00 a.m. Common Ground: Kim Gideon – "The Healing Power of Nature"
10:15 a.m. Children's RE: Dreamcatchers – Honoring a Native American Tradition

11:00 a.m. Coffee & Conversation
11:30 a.m. Adult Discussion Groups
On My Path
TED Talk
Sunday, July 31, POTLUCK Dinner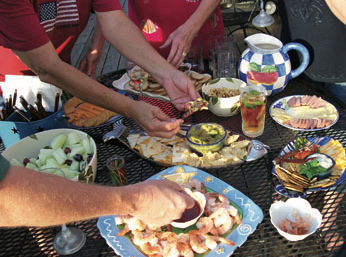 We're going to start having potlucks to celebrate "5th Sundays".
Pathways is having an all-congregation potluck after our Common Ground service on Sunday, July 31st.
The following is a recommendation for what to bring by last name:
A-F Main Course
G-L Beverages or Side Dish
M-R Dessert
S-Z Appetizer/Snack
CLEAN UP VOLUNTEERS – We need volunteers to help with the clean up after the potluck on Sunday July 31st. Please contact Annette Briggs (email – annettebriggs424) Many hands make light work!!! Thanks.
Pathways Building Fund
If you would like to make a tax deductible donation to the Pathways Building Fund, please talk to Rick Anderton. randernbedford
Pathways Pledges
Reminder: Pathways Fiscal Year Ends Today (June 30)
As we wrap up our fiscal year, please be sure you have met your annual pledge from last year. If you want to know where you stand, see Rick Anderton or email him at randernbedford.
Donations made to Pathways beginning July 1 will be credited towards our next fiscal year. If you have an automatic deposit being sent to Pathways for your pledge, please remember to update the amount of your donation to match your 2016-2017 pledge amount.
Quarterly Outreach
The Quarterly Outreach Recipient for July, August, and September
The League of Women Voters
This year, "The League of Women Voters is celebrating 96 years of Making Democracy Work® at every level of government. In 1920, the League was founded as an outgrowth of the movement that secured women the right to vote to help new voters engage with their government. Today the League empowers all voters to improve their local, state and national government."
The League believes in democracy enough to work to make it work. There are many paths to this goal. It has chosen "Protecting voters" (rights), "Educating and Engaging Voters", "Reforming Money in Politics" and "Defending the Environment" as its top priorities. These align nicely with Pathways' ideals.
Through discussion and action, it has been decided that the best way for Pathways to effect change it can see is through alignment with one or more organizations with whom it shares ideology . LWV is one of them. When we looked at their near term agenda and ours, we saw that the overlap was "Educating and Engaging Voters" and "Defending the Environment". Last quarter's Outreach Partner and the Common Ground service on Solar Energy were about the environment. The Harried Reasoners are working on registering and educating voters. We ask you to give generously to the LWV, our Outreach Partner for July, August and September. And, learn more about the League of Women Voters and its work.
On Going Outreach

NEED stands forNorth East Emergency Distribution and is a community supported, non-profit agency whose primary mission is to provide short-term emergency assistance of food, clothing, and financial support to families in our church neighborhood who are in transition to SNAP (formerly food stamps) or other governmental support. They also provide ongoing supplemental support to the elderly and handicapped.
NEED Volunteers
Monthly on the 4th Friday
Pathways members volunteer their time at NEED. See or contact Marge Stockton mlstockton2t or Carol Harvey caroljharvey43 for details.
NEED is currently seriously in need of the following items:
Canned Rotel tomatoes
Canned assorted vegetables
Canned peas
Canned milk (evaporated)
Canned chicken
Mayo / ketchup / mustard
Jelly/jam
Sanitary supplies
Deodorant
Toothpaste
Small plastic bottles (clean)
Fresh sturdy produce
Thanks to all for your generous help!
Fundraising for Pathways
FREE MONEY
4 Easy and Painless Ways to Contribute Financially to Pathways.
(1) iGive.com – Online Searching & Shopping
(2) Your Employer's Matching Program
Contact Claudia Yeager-Smith honeygirlmom for iGive & Employer Match
(3) Kroger Community Rewards Program
(4) Tom Thumb Good Neighbor Program
Contact Ruby Hill hoopbab for Kroger & Tom Thumb.
Deadline for ALL Announcements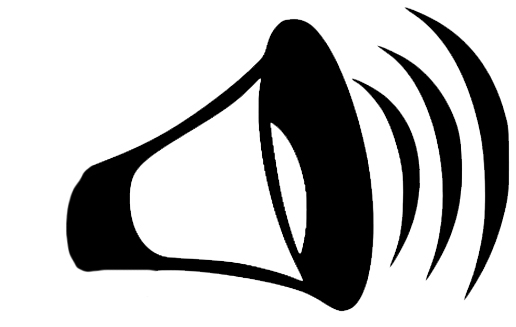 Tuesday, Noon
Send all information for the Weekly, the Bulletin, & Sunday Morning Announcements to: Announcements
Pathways Contacts
Pathways website: www.pathwaysuu.org
Office and Religious Education: Office
Board of Trustees: Board
Care Team: CareTeam
News and announcements: Announcements
Pledging, Gifts: Finance@PathwaysUU.org
Membership: Membership@PathwaysUU.org
This week's Pathways Weekly Volunteer: Dona Morgan