Pathways Weekly June 23 – July 3, 2016

PATHWAYS WEEKLY NEWSLETTER
Location: 481 W. Harwood Rd., Hurst, TX 76054
Village Plaza shopping center, corner of W. Harwood and Hurstview.
We are located in the green building in the far east corner next Dino's Pizzeria.
ffice
Pathways Calendar: June 23 – July 3
Sun.Jun. 26 9:00 a.m. 10:00 a.m. 10:45 a.m.11:00 a.m 11:30 a.m. Choir Practice (drop-ins welcome) Common Ground: Don Jackson "Human Dignity and Universal Human Rights– Finding Our Way Forward"Children's RE: Spotlight on Muhammad Ali with Teresa Wright Coffee & Conversation Adult Discussion Groups: TED Talk On My Path Mon. Jun. 27 7:00 p.m. Metamorphosis Mindfulness Meditation Sangha Wed. Jun. 29 7:00 p.m. Pathways Meditation & Dharma Study Group Sun. July 3 10:00 a.m. 10:45 a.m. Common Ground: Streamed Service live from UU General Assembly Columbus, Ohio Children's RE: Highlights from the Christian Bible & Craft with Beth Cusack Monthly Theme for June: Inherent Worth & Dignity
Monthly Theme for July: Transcendentalism
This Sunday, June 26th
10:00 a.m. Common Ground: Don Jackson
10:45 a.m. Children's RE: Spotlight on Muhammad Ali
11:00 a.m. Coffee & Conversation
11:30 a.m. TED Talk
Jimmy Carter: "Why I believe the mistreatment of women is the number one human rights abuse"
With his signature resolve, former US President Jimmy Carter dives into three unexpected reasons why the mistreatment of women and girls continues in so many manifestations in so many parts of the world, both developed and developing. The final reason he gives? "In general, men don't give a damn."
On My Path
The path to spiritual richness requires both inward work, connecting to the spirit of life and love within us, and outward work, connecting to that same spirit in others. Deepen and enrich your journey in the company of other pilgrims as we explore our connection to the divine. Newcomers are always welcome.
Gratitude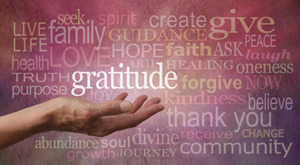 Sincere gratitude to Board Member Daniel Melendez. as he steps down due to health concerns.
Daniel, thanks for serving Pathways in so many valuable volunteer roles! You leave big shoes to fill!
Come One, Come All: Opportunities for Growth, Fellowship, and Friendship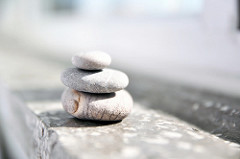 Milestones Reminder
We are looking for your Milestones! Milestones is the time in our Sunday service when we lift up members of our congregation and recognize milestones in our lives. If you have something you would like to share, please email it by Tuesdays at noon to announcements.
Examples include but are certainly not limited to: graduations, marathons, anniversaries, various accomplishments, participation in a community event, awards received, athletic or artistic achievements, the list goes on! We want to celebrate with you – please share.
Potluck – 5th Sunday in July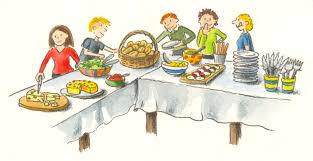 We're going to start having potlucks to celebrate "5th Sundays".
Pathways is having an all-congregation potluck after our Common Ground service on Sunday, July 31st.
The following is a recommendation for what to bring by last name:
A-F Main Course
G-L Beverages or Side Dish
M-R Dessert
S-Z Appetizer/Snack
CLEAN UP VOLUNTEERS – We need volunteers to help with the clean up after the potluck on Sunday July 31st – please contact Annette Briggs (email – annettebriggs424) Many hands make light work!!! Thanks.
Upcoming Events & Activities
Mondays 7:00 p.m. – 9:00 p.m.
Metamorphosis Mindfulness Meditation Sangha (Sanctuary)
This is a community of practitioners inspired by the tradition of Zen Master Thich Nhat Hanh. By practicing together, mindfulness becomes more solid, relaxed and joyful. This group welcomes everyone who wishes to learn the art of meditation and mindful living.
Wednesdays 7:00 p.m. – 9:00 p.m.
Pathways Meditation & Dharma Study Group (Sanctuary)
Current Series: Heart Treasure of the Enlightened One
Pathways is pleased to host Meditation and Discussion sessions facilitated by the Ven Tashi Nyima, a Tibetan Buddhist Monk. Each session is a stand-alone class. All are welcome. Talks on Training the Mind are here. Talks on The 16 Guidelines to Happiness are here.
Thursday, July 7, 2:00 p.m.
Pathways Women's Book Group (Meeting Room #2)
The book selection for July is Mind Hunter: Inside the FBI's Serial Crime Unit by John Douglas & Mark Olshaker. The author (Douglas) explains how he came to be a criminal profiler for the FBI and the adventures his career has brought. The book group meets 1st and 3rd Thursdays of each month at 2:00 pm at Pathways. All are welcome.
Next Sunday, July 3rd
10:00 a.m. Common Ground: Streamed service, live from UU General Assembly
10:45 a.m. Childrens RE: Highlights of the Christian Bible & Craft

11:00 a.m. Coffee & Conversation
11:30 a.m. Adult Discussion Groups
Pathways Building Fund
If you would like to make a tax deductible donation to the Pathways Building Fund, please talk to Rick Anderton. randernbedford
Quarterly Outreach
The Quarterly Outreach Recipient for April, May & June

The North Texas Renewable Energy Group (NTREG)
The Mission of North Texas Renewable Energy Group is to further the development of renewable energy, sciences and technologies with concern for the ecological, social and economic fabric of our community and state. NTREG promotes renewable energy through the exchange of ideas and information at meetings, discussion group and public and private events.
Additional areas of interest include electric cars and alternative transportation, biodiesel, as well as all aspects of energy conservation, both residential and commercial. If it pertains to energy, sustainability, or anything related .. we're probably discussing it.
You are welcome to join our online discussion group, and/ or attend NTREG meetings. The next one is on Sat. July 9, in the Fellowship Hall of the Midway Hills Christian Church, 11001 Midway Road, Dallas, Texas. Check our Events page for meeting topics and maps. http://www.ntreg.org/events.shtml
On Going Outreach

NEED stands forNorth East Emergency Distribution and is a community supported, non-profit agency whose primary mission is to provide short-term emergency assistance of food, clothing, and financial support to families in our church neighborhood who are in transition to SNAP (formerly food stamps) or other governmental support. They also provide ongoing supplemental support to the elderly and handicapped.
NEED Volunteers
Monthly on the 4th FridayPathways members volunteer their time at NEED.
See or contact Marge Stockton mlstockton2t or Carol Harvey caroljharvey43 for details.
NEED is currently seriously in need of the following items:
· DISHWASHING LIQUID
· Canned Rotel tomatoes
· Canned refried beans
· Canned assorted vegetables
· Canned milk (evaporated)
· Canned chicken
· Mayo
· Jelly/jam
· Pudding mix
· Shave products
· Sanitary supplies
· Deodorant
· Toothpaste
· Small plastic bottles (clean)
· Fresh sturdy produce
Thanks to all for your generous contributions and help!
Fundraising for Pathways
FREE MONEY
4 Easy and Painless Ways to Contribute Financially to Pathways.
(1) iGive.com – Online Searching & Shopping
(2) Your Employer's Matching Program
Contact Claudia Yeager-Smith honeygirlmom for iGive & Employer Match
(3) Kroger Community Rewards Program
(4) Tom Thumb Good Neighbor Program
Contact Ruby Hill hoopbab for Kroger & Tom Thumb.
Deadline for ALL Announcements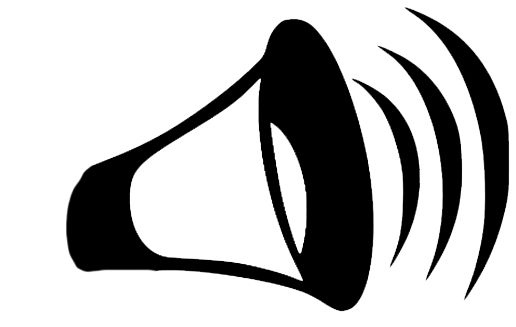 Tuesday, Noon
Send all information for: the Weekly, the Bulletin, & Sunday Morning Announcements to:
News and announcements: Announcements
Pathways Contacts
Pathways website: www.pathwaysuu.org
Office and Religious Education: Office
Board of Trustees: Board
Care Team: CareTeam
News and announcements: Announcements
Pledging, Gifts: Finance
Membership: Membership@PathwaysUU.org

This week's Pathways Weekly Volunteer: Sandy Moore