Pathways Weekly – February 12-19, 2017

PATHWAYS WEEKLY NEWSLETTER
Location: 481 W. Harwood Rd., Hurst, TX 76054
Village Plaza shopping center, corner of W. Harwood and Hurstview
We are located in the green building in the far east corner next Dino's Pizzeria.
ffice
Pathways Calendar: Feb 10- Feb 19, 2017
Sun. Feb. 12 9:15 am 10:00 am 10:15 am 11:00 am 11:30 am Choir Practice (drop-ins welcome) Common Ground: Teresa Wright "Our World Community" Children's RE: Freedom Quilts Coffee and Conversation Adult Discussion Groups (child care provided) On My Path TED TALKS "What Time Is It On Mars?" Board Meeting Mon. Feb 13 7:00 p.m. Metamorphosis Mindfulness Meditation Sangha Wed. Feb. 15 7:00 p.m. Pathways Meditation & Dharma Study Group Sun. Feb.19 9:15 a.m. 10:00 a.m. 10:15 am 11:00 a.m. 11:30 a.m. Choir PracticeCommon Ground: Matt Pargeter-Villarreal Children's RE: Continue with Black History Activities Coffee & Conversation Adult Discussion Groups On My Path Harried Reasoners The Other Wes Moore Monthly Theme for February: Goal of World Community
This Sunday, Feb.12
10:00 a.m. Common Ground: Teresa Wright "Our World Community"
10:15 a.m. Children's RE: Freedom Quilts
11:00 a.m Coffee & Conversation
11:30 a.m
TED TALKS – "What Time Is It On Mars? "Nagin Cox is a first-generation Martian. As a spacecraft engineer at NASA's Jet Propulsion Laboratory, Cox works on the team that manages the United States' rovers on Mars. But working a 9-to-5 on another planet — whose day is 40 minutes longer than Earth's — has particular, often comical challenges.
On My Path – The path to spiritual richness requires both inward work, connecting to the spirit of life and love within us, and outward work, connecting to that same spirit in others. Deepen and enrich your journey in the company of other pilgrims as we explore our connection to the divine. Newcomers are always welcome.
GRATITUDE


Take a moment this week to show your gratitude to the ones you love.
Urgent Need
RE assistant teachers needed: February 12;19; 26
Contact Marissa Broome: marissabroome
​Come One, Come All: Opportunities for Growth, Fellowship, and Friendship
February 11:
"Truth in Progress"
Free and open to the public 7:00 p.m. in Roper Hall.
A documentary about how a black, straight preacher (The Rev. Gil Caldwell) and a white, lesbian activist (Marilyn Bennett) form an unusual bond as they seek to find the intersection between the Black Civil Rights and the LGBTQ Equality movements of today. A panel discussion with Caldwell, Bennett, Dallas activist C. D. Kirven, who is featured in the film, and Fort Worth pastor The Rev. David Wynn of Agape MCC will follow the showing. Father Casey Shobe will serve as moderator. This event is sponsored by the North Dallas chapter of the Episcopal Peace Fellowship and Transfiguration's Gay and Lesbian Fellowship. It is free and open to the public, and is a great opportunity to extend an invitation to a neighbor or friend.
February 15, 2017 TXUUJM Legislative Action Day
Unitarian Universalists from across Texas will meet in Austin to make our voices heard,www.TXUUJM.org/LAD Feb. 15th Legislative Action day update: You can invite friends, they don't have to be UU. One bus will depart from Horizon UU Church in Carrollton, 5:00 in the not-yet bright & shining morning; the other will leave from Arlington UU Church at a still-dark 5.30 on the 15th. We'll pick up an order from Chipotle and eat burritos on the way back home.
Horizon – 1641 W. Hebron Parkway, just north/west of 121
Arlington – 2001 California Lane, two miles north of I20 between Cooper and Bowen
Sunday February 19, Garage Sale Prep
1:00 p.m Gearing Up – Fold, Sort, Price Barbara Johnson's Home – 1213 Irwin Drive – Pizza will be served. Please let me know if will be helping so I know how many Pizzas to order.
Beth Wasson – ecwasson or TEXT ONLY (no Calls please) 817.673.2789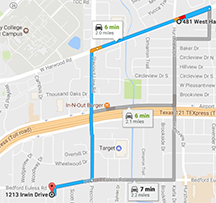 Tuesday, Feb. 21 Pathways Arts Collaborative
Come join us! 1 – 3 pm. We are planning to meet on the 1st and 3rd Tuesdays of each month along with Saturday meetings once a month. We will be quilting and finishing up our altar cloths and podium hangings. Also, we will be discussing ideas on lighting and starting other wall hangings for the side of the sanctuary. Just drop in or contact Nancy Miller (nancymiller2) or Beth Cusack (beth.cusack) if you have questions.
Sat. March 11-3rd Annual Small Congregation Conference, Red River UU Church
beth.cusack) for more info. We are looking for Pathways Representative.
Sat. March 11 CIRCLE DINNERS
Don't Miss out on the fun and delicious food. The Next Circle Dinner is Saturday, March 11. Sign up today as a host so we can continue to have circle dinners. Guests and Hosts can sign up Sunday. The sign up sheets are out in the church lobby.
Circle these dates for 2017 Circle Dinners
March 11, April 8, May 13, June 10, July 8, August 12, September 9, October 14, November 11, December 9
UU Family Campout Information.
The sign up sheet will be available in early February. If your family is interested, please contact the organizer ASAP at hhildenbrand
Spring Summer Retreats and other NTUUC District Events for Family, Youth, Children and Adults.
Google drive link view the flyer for more details: https://drive.google.com/open?id=0B81Cy4QBWobQNUtrdEtiVjNqbV
Friday, April 14, 2017 (good Friday) Pathways Spring Garage Sale: Time to Clean Out Your Closets
7:00 a.m. to 4:00 p.m./Cusack Home/1200 Denton Drive/Euless, TX 76039
Contact: Beth Wasson for more information: ecwasson or TEXT ONLY to 817-673-27899 (NO CALLS)
WE NEED: SORTERS/PRICERS/STORAGE/TRANSPORTATION/SET-UP/TEAR-DOWN/FOOD & DRINKS/HAUL LEFT OVERS TO GOOD WILL
SCHEDULE:
Thursday, April 13, 2017, Prep 4:00 p.m. to 8:00 p.m.
Friday, April 14, 2017 – Set Up & First Shift 6:00 a.m to 8:00 a.m.
Second Shift 8:00 a.m. to 12:00 p.m.
Third Shift 12:00 p.m. to 4:00 p.m.
Tear Down 4:00 p.m. to 6:00p.m.
Regularly Scheduled Events & Activities
Monday and Wednesday Meditation Groups
http://pathwaysuu.org/meditation/


Pathways Women's Book Group
For the month of February (2nd and 16th) the Pathways Women's Book Group will read and discuss Being Mortal: Medicine and What Matters in the End by Atul Gawande. The book group meets 1st and 3rd Thursdays of each month at 2 p.m. at Pathways. Newcomers are always welcome.
Next Sunday, February 19, 2017
10:00 a.m. Common Ground: Sermon Title TBA
Matt Pargeter-Villarreal – a Master of Divinity student, second year, concentrating on Sexual and Gender Justice, at Brite Divinity School. He is also currently in Aspirancy for Ministerial Fellowship with the UUA. He and his husband, Fernando, attend Horizon Unitarian Universalist Church in Carrollton, Texas.
10:15 a.m. Children's RE: Black History Activities
11:00 a.m. Coffee and Conversation
11:30 AM Adult Discussion Groups:
On My Path
Harried Reasoners The Other Wes Moore
Quarterly Outreach
The Quarterly Outreach Recipient for January, February, and March is Camp Quest Texas (a 501-C-3) where our own Marissa Broome worked as a camp counselor last summer..
The original Camp Quest was first held in 1996, the idea originating with Edwin Kagin. From 1996 until 2002 Camp Quest was operated by the Free Inquiry Group, Inc. (FIG) of Cincinnati and Northern Kentucky. Since that time it has been operated by Camp Quest, Inc., an independent 501(c)(3) educational non-profit.
Camp Quest Texas was founded in August of 2009 with the first Camp Quest Texas day camp. It was expanded to a weeklong residential camp in the summer of 2010, and continues this year!
The purpose of Camp Quest is to provide children of freethinking parents a residential summer camp dedicated to improving the human condition through rational inquiry, critical and creative thinking, scientific method, self-respect, ethics, competency, democracy, free speech, and the separation of religion and government guaranteed by the Constitution of the United States.
Ongoing Outreach
NEED – North East Emergency Distribution
NEED is a community supported, non-profit agency whose primary mission is to provide short-term emergency assistance of food, clothing, and financial support to families in our church neighborhood who are in transition to SNAP (formerly food stamps) or other governmental support. This organization also provides ongoing supplemental support to the elderly and handicapped.
Pathways members volunteer their time at NEED every fourth Friday in the month. See or contact Stan Roskoski at sjroskoski for details.
Suggested items that are frequently in low supply at NEED:
Rotel tomatoes
Canned refried beans
Canned fruit
Deodorant
​Sanitary supplies
Dishwashing liquid
Thanks to all for your generous contributions and help!
Fundraising for Pathways
Free Money supporters, please note: If you did not re-register your Kroger card in August or since, please do so as soon as possible.
4 Easy and Painless Ways to Contribute Financially to Pathways.
(1) iGive.com – Online Searching & Shopping
(2) Your Employer's Matching Program
Contact Claudia Yeager-Smith honeygirlmom for iGive & Employer Match
(3) Kroger Community Rewards Program
To sign up, you need:
A Kroger Plus Card Pathways CR Code is 17328
Go to //www.kroger.com/account/enrollCommunityRewardsNow then sign in or create an account
Link your Kroger Plus Card to
Pathways Unitarian Universalist Church (#1732)
(4) Tom Thumb Good Neighbor Program
Contact Ruby Hill hoopbab
New Deadline for ALL Announcements: Tuesday 8:00 p.m.
Send all information for the Weekly, the Bulletin, & Sunday Morning Announcements to: Announcements
Pathways Contacts
Pathways website: www.pathwaysuu.org
Office and Religious Education: Office
Care Team: CareTeam
News and announcements: Announcements
Pledging, Gifts: Finance@PathwaysUU.org
This week's Pathways Weekly Volunteer: Beth Wasson
[category 
pathways

-weekly,public]