Pathways Weekly August 4 – August 14, 2016

PATHWAYS WEEKLY NEWSLETTER
Location: 481 W. Harwood Rd., Hurst, TX 76054
Village Plaza shopping center, corner of W. Harwood and Hurstview
We are located in the green building in the far east corner next Dino's Pizzeria.
ffice
Pathways Calendar: August 4 – 14
Thurs. Aug. 4 2:00 p.m. Pathways Women's Book Group Sun. Aug. 7 9:00 a.m. 10:00 a.m. 10:15 a.m.11:00 a.m. 11:30 a.m. Choir Practice (drop-ins welcome)Common Ground: David Pollard "What I Learned at General Assembly 2016"Children's RE: Summer Wrap Up & Pizza Party Coffee & ConversationAdult Discussion Groups: On My Path Harried Reasoners Mon. Aug. 8 7:00 p.m. Metamorphosis Mindfulness Meditation Sangha Tues. Aug. 9 1:00 p.m. Pathways Arts Collaborative Wed. Aug. 10 7:00 p.m. Pathways Meditation & Dharma Study Group Sun. Aug. 14 10:00 a.m 11:30 a.m. Auction items may be dropped off at church starting on this dateCommon Ground: Marissa BroomePreview of this year's Children's Religious Education ProgramNo Children's R.E. – Multigenerational ServiceBoard Meeting Adult Discussion Groups TED Talks On My Path Monthly Themes for August: UU Heritage
This Sunday, August 7
10:00 a.m. Common Ground: David Pollard "What I Learned at General Assembly 2016"
David Pollard is a member and past board president of Pathways Church. He is also Executive Director for the Covenant of Unitarian Universalists Pagans and had previously served on their board. He has been a Unitarian Universalist since 1989. Prior coming to Pathways in 2011, he was a member at First Jefferson UU Church in Fort Worth and the Sacred Journey Fellowship in Garland.
He lives in Bedford with his wife, Julie – they have a grown son Jason who lives in Austin. David works as a Geographical Information Systems Technician in Arlington.
10:15 a.m. Children's RE: Summer Wrap Up & Pizza Party
11:00 a.m. Coffee & Conversation
11:30 a.m. Adult Discussion Groups
Harried Reasoners (Sanctuary)
Having symbolically walked in the shoes of the fossil fuel producers the last time we met, we sit down to try and understand the facts about mining and the feelings of those who mine, with an eye towards an in-depth examination of legislation addressing the issues.
On My Path (Meeting Room #2)
The path to spiritual richness requires both inward work, connecting to the spirit of life and love within us, and outward work, connecting to that same spirit in others. Deepen and enrich your journey in the company of other pilgrims as we explore our connection to the divine. Newcomers are always welcome.
Gratitude
A big thank you to all those who provided food, moved tables, did setup and cleanup for our potluck last Sunday! Good job, everyone!
Come One, Come All: Opportunities for Growth, Fellowship, and Friendship
Tuesday, August 9, 1 – 3 p.m. Pathways Arts Collaborative
Join us – we are making great progress on our banner for the back of the stage. We will be cutting the felt shapes next! Contact Nancy Miller (nancymiller2) or Beth Cusack (beth.cusack) for more information. The next meetings will be on Saturday, August 20th at 11:30 a.m. and Tuesday, August 23rd at 1:00 p.m.
Sunday, August 14, 4 – 7 p.m. North DFW Broader Horizons Bookclub & Pot Luck
North DFW Broader Horizons Book Club is a diverse group of 20+ members that reads a different genre/theme each month. Please join us – we are currently reading the Sci Fi Fantasy book Ready Player 1 and we read a different genre each month.
Here's a link to our meetup website: http://www.meetup.com/North-DFW-Broader-Horizons-Book-Club/
Our Plants Need Your Hand
Looking for waterers, organic gardeners, and people passionate about trees – our garden beds need some TLC, some additional plants, and several of the trees at our strip mall are in trouble. Please contact Beth Cusack for more info: beth.cusack.
Inner Child Puppet Workshops
On Sunday July 24th at Pathways, our speaker was Paula Shutman. If you'd like to get on her email list to be notified about future workshops she will be offering, email her at innerchildpuppet.
In each workshop Paula creates a safe and fun environment as an invitation for participants to connect and actively engage with their inner child. Using mindfulness meditation, music, relaxation, guided visualizations, writing, props, and puppet making, participants are led through a three hour creative process that reaches into the unconscious and forges connections between symbols and emotions. Each inner child puppet is unique to each member and has its own special story to tell.
Upcoming Events & Activities
Women's Book Group August 4 and 18, 2:00 p.m.
For the month of August (4th and 18th) the Pathways Women's Book Group will be reading The Whistling Season by Ivan Doig. Set in rural Montana, the narrator looks back on events in his childhood in the early 20th Century. The Book Group meets 1st and 3rd Thursdays of each month at 2 pm at Pathways.
Monday, August 8, 7:00 p.m. – 9:00 p.m.
Metamorphosis Mindfulness Meditation Sangha (Sanctuary)
This is a community of practitioners inspired by the tradition of Zen Master Thich Nhat Hanh.
This group welcomes everyone who wishes to learn the art of meditation and mindful living.
Wednesday, August 10, 7:00 p.m. – 9:00 p.m.
Pathways Meditation & Dharma Study Group (Sanctuary)
Current Series: Heart Treasure of the Enlightened One
Pathways is pleased to host Meditation and Discussion sessions facilitated by the Ven Tashi Nyima, a Tibetan Buddhist Monk. Each session is a stand-alone class. All are welcome. Talks on Training the Mind are here. Talks on The 16 Guidelines to Happiness are here.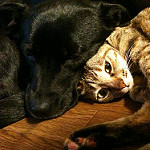 Bring a Friend! Friday, August 19, Pathways Wine Tasting & Silent Auction Fundraiser 7:00 p.m.
Don't come alone! Tell your friends to come to our Winetasting event. Send them the link (see below) so they can pre-register and pre-pay online. (We need to know how many are coming to plan the event, have enough wine, etc.).
$25/person, $45/couple
Auction items may be dropped off at church starting August 14th. Auction items do not need to be physical items. Service items will be accepted (babysitting, house cleaning, dinners, etc.) Stay tuned for exciting info on our silent auction items and services!
For more info contact David Pollard (817-680-3710)
Larry White from awineknow.com is conducting the event. He provides tasting notes for the six wines we'll be trying. You don't need to drink wine to attend the event, as long as you buy a ticket come and enjoy the snacks, fellowship and bid on auction items.
Please copy and paste the following link to place your Wine Tasting & Silent Auction reservations:
https://docs.google.com/forms/d/1RCFHTweUy-8cy3clkglP2By-wcxuzHIcLvcMJF3_GAA/viewform?ts=5796c21a&edit_requested=true
Next Sunday, August 14
10:00 a.m. Common Ground: Marissa Broome, our new Children's Religious Education Professional
This Sunday will be a multigenerational service so we will not have Children's R.E. The nursery will be available.
11:00 a.m. Coffee & Conversation
11:30 a.m. Adult Discussion Groups – TED Talks and On My Path
Pathways Building Fund – Let's Put the FUN in Fundraising
Thanks to this great team, we have some SUPER silent auction services that will be unveiled soon for the Pathways Wine Tasting & Silent Auction. Seeking a few energetic folks to brainstorm great ideas for fun ways to raise money for Pathways and to form a new Fundraising Task Force.
For more information contact Sandy Moore at sandy.moore.7911 To make a tax deductible donation to the Pathways Building Fund, please talk to Rick Anderton. randernbedford
Quarterly Outreach
The Quarterly Outreach Recipient for July, August, and September
The League of Women Voters
One instrument of "the Leagues's 2016 Campaign for Making Democracy Work was the Use Your Voice tour, "carried out by Grammy award-winning artists, a rising star, and nearly 40 local League volunteer teams nationwide. The idea for the tour sprung from the artists' desire to use their megaphone to encourage and equip every one of their fans to vote in the 2016 elections."
Plans for further use of this megaphone include "visiting high schools and community colleges to conduct voter registration, printing thousands of nonpartisan voter education materials to be distributed in low-voter turnout neighborhoods, and sponsoring events such as candidate debates and forums."
Taking its cue from LWV, the Harried Reasoners, on behalf of Pathways, is planning a voter registration drive at TCC. Details to follow shortly. Volunteers will be needed.
For more information on the League of Women Voters please visit their website: http://lwv.org/
On Going Outreach
NEED stands forNorth East Emergency Distribution and is a community supported, non-profit agency whose primary mission is to provide short-term emergency assistance of food, clothing, and financial support to families in our church neighborhood who are in transition to SNAP (formerly food stamps) or other governmental support. They also provide ongoing supplemental support to the elderly and handicapped.
NEED Volunteers
Monthly on the 4th Friday
Pathways members volunteer their time at NEED. See or contact Stan Roskoski at sjroskoski for details.
NEED is in serious need of the following items:
Rotel tomatoes
Canned refried beans
Canned milk (evaporated)
Canned chicken
Canned fruit
Mayo
Ketchup
Cornbread Mix
Shaving Cream
Deodorant
Toothpaste
Small plastic bottles (clean)
Fresh sturdy produce
Thanks to all for your generous help!
Pathways Children's Religious Education (R.E.)
Do you have a working electronic keyboard that you would like to donate to our Pathways Children's Religious Education program? Please contact Beth Cusack at beth.cusack
Fundraising for Pathways
iGive Back To School Bonus
Amazon withdraws support
Amazon no longer wants to help you support Pathways on iGive, which is a bit of sad news. Effective August 1, 2016.
There's good news, too. We're up to almost 1,800 stores that really do want to support your efforts to help with your everyday shopping. It's so easy to do good with #FREEMONEY for Pathways.
PLUS, with the iGive Back to School Bonus, simply by your inviting friends to try iGive.com, Pathways can earn extra funds … at no cost to you or to them.
When you share your personalized iGive tell a friend link ( http://www.iGive.com/welcome/warmwelcome.cfm?c=66965&m=945718 ) with friends, and they join and shop just once,Pathways gets a $10 bonus. Offer good until August 31, 2016
4 Easy and Painless Ways to Contribute Financially to Pathways.
(1) iGive.com – Online Searching & Shopping
(2) Your Employer's Matching Program
Contact Claudia Yeager-Smith honeygirlmom for iGive & Employer Match
(3) Kroger Community Rewards Program
(4) Tom Thumb Good Neighbor Program
Contact Ruby Hill hoopbab for Kroger & Tom Thumb.
Deadline for ALL Announcements
Tuesday, Noon
Send all information for the Weekly, the Bulletin, & Sunday Morning Announcements to: Announcements
REMINDER: If you have a Milestone you would like to share, please bring it to our attention by sending it announcements so that it can be be included in the bulletin and/or announcements. We would like to share in your joys and accomplishments.
Pathways Contacts
Pathways website: www.pathwaysuu.org
Office and Religious Education: Office
Board of Trustees: Board
Care Team: CareTeam
News and announcements: Announcements
Pledging, Gifts: Finance@PathwaysUU.org
Membership: Membership@PathwaysUU.org
This week's Pathways Weekly Volunteer: Beth Cusack